First Avon Futures victory for Hana Mandlikova in Montreal. This win marks a new milestone at the pro level, after dominating the Junior circuit. By advancing to the semi-final here, she automatically moves up to the major circuit which plays a tournament, starting today, in Los Angeles.
Rd2 : Hana Mandlikova "Imperiale"

Top-seeded Hana Mandlikova of Czechoslovakia was the only seeded player to get through the second round without difficulty. She disposed of Bunny Bruning of San Diego 6-0, 6-1.
Quarterfinals : Hana Mandlikova goes to semis for a Czech duel
QF:
Renata Tomanova and Hana Mandlikova of Czechoslovakia both won singles quarter-final matches Friday night. And they earned the right, as  semi-finalists, to play in the major women's circuit for the next two weeks.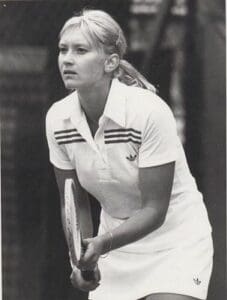 Tomanova's 6-2, 6-4 victory over Wendy Barlow  ended a month-long stay on the futures tour for the Czeckoslovak veteran, who was ranked 22nd in the world at the start of the 1978 season.
On the other hand,Mandlikova, 17, had a more difficult time than her countrywoman. She was pushed to a tie breaker in the third set for a 6-3, 4-6, 7-6 victory over Kim Sands'of Miami
Semis : Hana Mandlikova wins Czech duel
SF:
Top-seeded Hana Mandlikova of Czechoslovakia scored a 6-3, 7-6 victory Saturday over countrywoman Renata Tomanva in the semifinals. It places the 16-year-old Mandlikova into Sunday's final against  Leslie Allen.  Meanwhile,  the 21-year-old New Yorker defeated Kay McDaniel, 6-2, 6-2. Saturday. The winner receives $3,400.
First big victory on Futures for Hana Mandlikova over Leslie Allen
As far as yesterday's final went, both Mandlikova and Allen were off form and the near-capacity crowd of some 800 didn't get to see them play nearly as well as they can. Allen, one of a growing number of fine black players in pro tennis today, missed a great chance to win the first set when she couldn't put Mandlikova away after leading 5-3 and 40-love. Mandlikova won the game, helped by two winners, and ended up taking the set to a tie-breaker, which she won 9-7.
Allen's game deteriorated even more during the second set and Mandlikova flew to the final victory without playing her best, by far.
Mandlikova was accompanied here by her father, Vilem.
Vilem Mandlik knows a bit about travelling and competing. He was 11 times the 100 and 200-metre sprint champion in Czechoslovakia and also competed in two Olympics in Melbourne, Australia in 1956 and in Rome in 1960.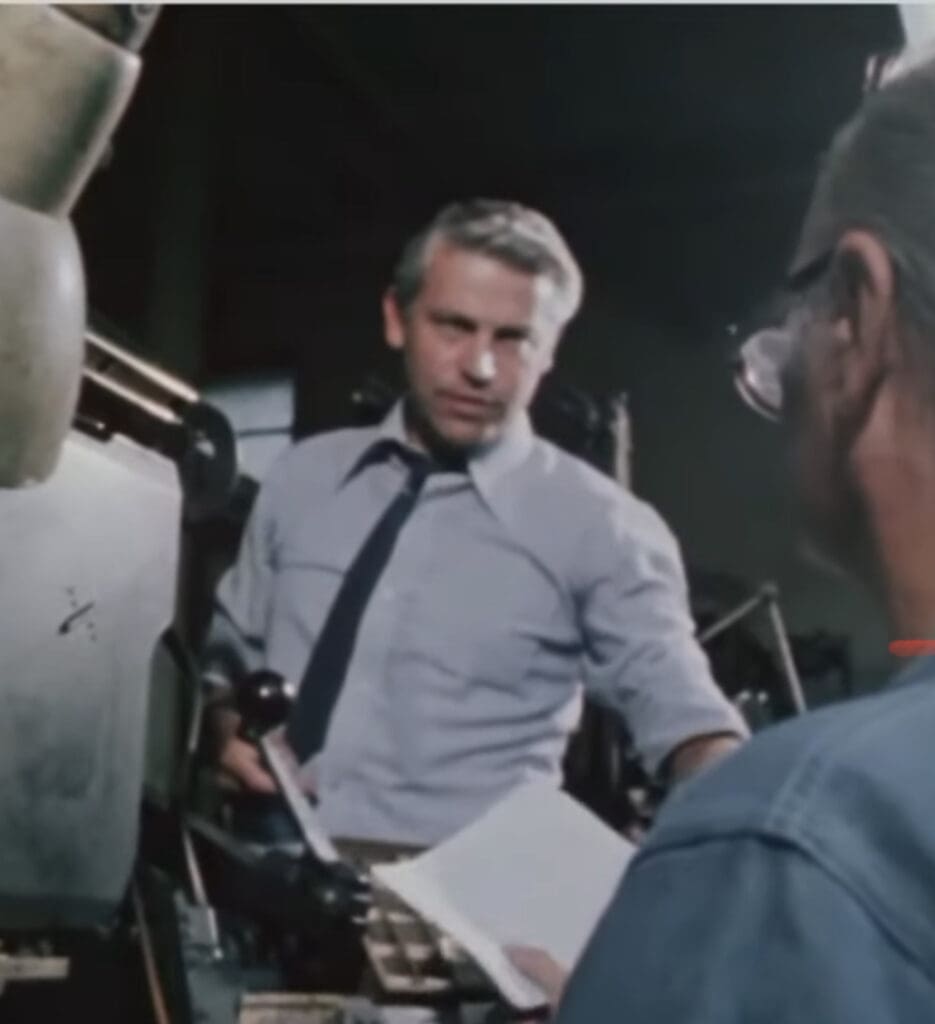 Behind the scenes 
Hana Mandlikova of Prague, Czechoslovakia was all smiles yesterday. But it wasn't because she had just received $3,400 for defeating Leslie Allen  7-6, 6-2 in the  final at the Cote de Liesse Racquet Club.
After all, the 16-year-old Mandlikova gets to keep almost none of it. Because she is classified as a semi-pro, the Czech tennis association is entitled to all her earnings, with the exception of a $7 stipend. The association, in turn, pays all Hana's expenses, win or lose.
Hana was smiling yesterday because she had reached a milestone. She had won her first Futures tournament after only three weeks on the circuit something some girls take years to do if they win at all.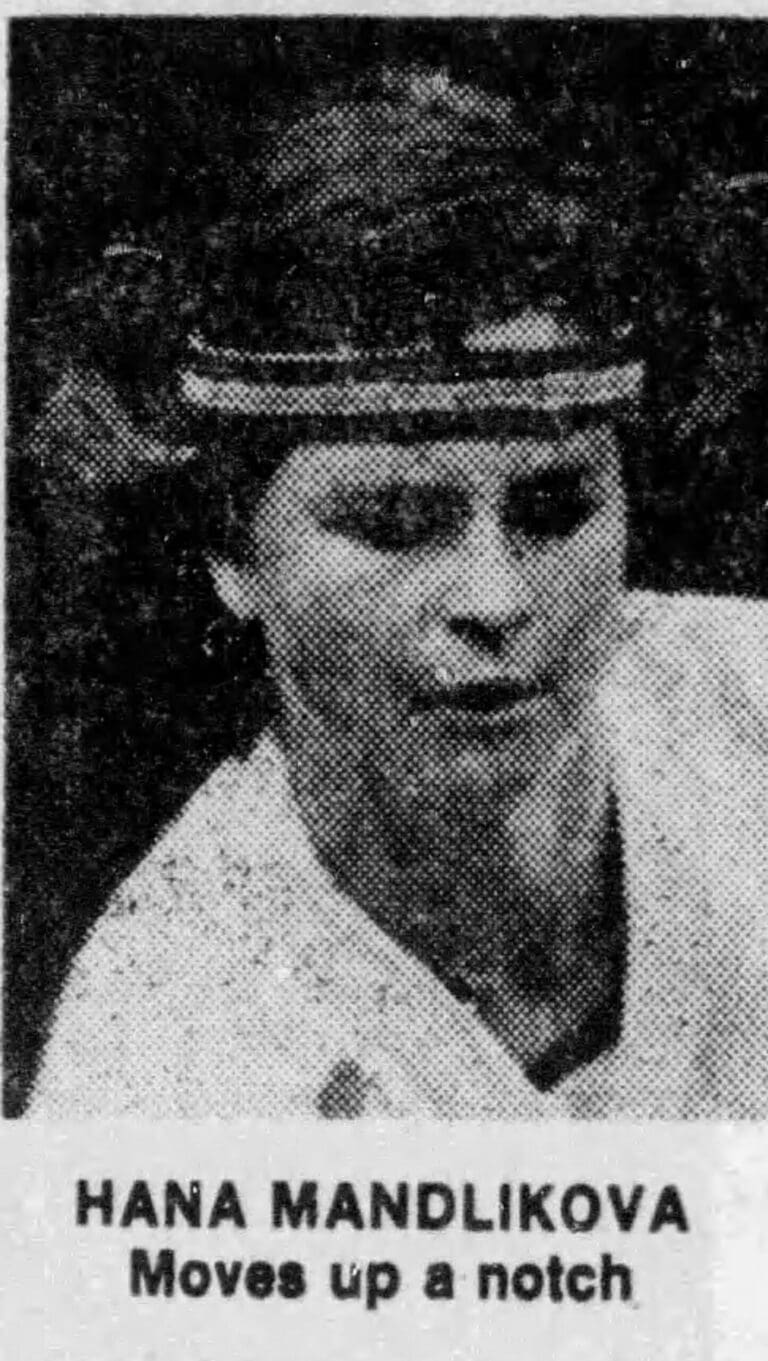 SCOREBOARD
AVON FUTURES OF MONTREAL
Montreal, Can. – Feb. 5-11, 1979
$25,000 – Cote de Liesse Racquet Club – Hard Indoor

singles seeded #1
R1 : + Amanda Tobin 6-7(5), 6-1 6-3
R2 : + Bunny Brunning 6-0 6-1
QF : + Kim Sands 6-3 4-6 7-6
SF : + Renata Tomanova 6-3 7-6 (10)
F : + Leslie Allen 7-6(7) 6-2

doubles w/ Renata Tomanova
R1 : +  Pat Medrado/ Amanda Tobin 6-7 6-3 6-0
QF : + Glaucia Langela/ Nancy Weigel 6-2 6-1
SF : – Marjorie Blackwood/ Kym Ruddell 1-6 3-6