Austin is the first stop of the AVON FUTURES CIRCUIT in 1979.
The $250,000 Avon Futures Circuit (Jan. 1-March 18) consisting of nine events leading up to the finals at Orlando, offered 300 players the chance to earn a living from professional tennis, with the top four women each week being fed up as qualifiers to the next two main Avon Championships Circuit event. Depending on their upcoming performance they would remain in the Avon Championships Circuit, or back to the futures circuit.
This was often seen a a transition between Juniors and pros, but some seasoned players could enter the draw if their results didn't permitt to maintain on the championships level.
Hana played it for the first time, and this first attempst was not successfull as she exited first round to Rayni Fox, a blond and attractive Floridian with a two-handed backhand, ranked #58 on the WTA Computer rankings, Hana being #37 after her first successful pro-run in the Australian summer circuit.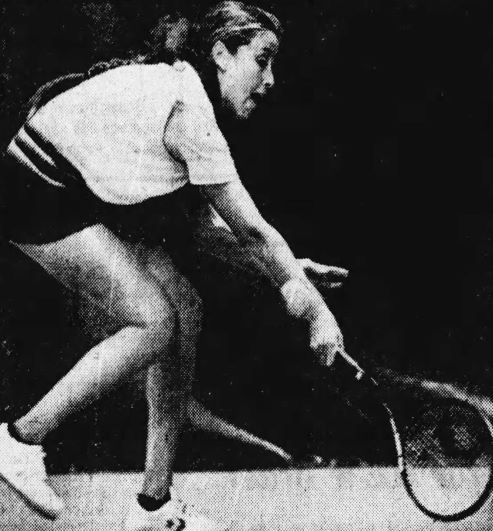 The 16-year-old Mandlikova, who had won the Spanish Championships and gained the semifinals of the Austrian Open, won the first set 6-1, but then yielded 6-4, 6-3 as Fox, from Miami, Fla., "tried to chip everything low to her throughout the match." Fox, 22, a Phoenix Racquets player in World Team Tennis, next meets Rumanian Florenza Mihai.
Article compiled from : John Dolan's Women's Tennis 68-84, Austin American-Statement