Preview : Hana Mandlikova: ranking and her English have improved.
The young Czech came to Australia last year unknown and ranked No. 72 in the world. She left ranked 42 after some outstanding performances. Now she is down to No. 19 and her coach, Vera Sukova, runner-up at Wimbledon in 1962 to Karen Susman, has been forced to reassess her goals. "We had planned for the top 30 this year, but that happened just after Wimbledon."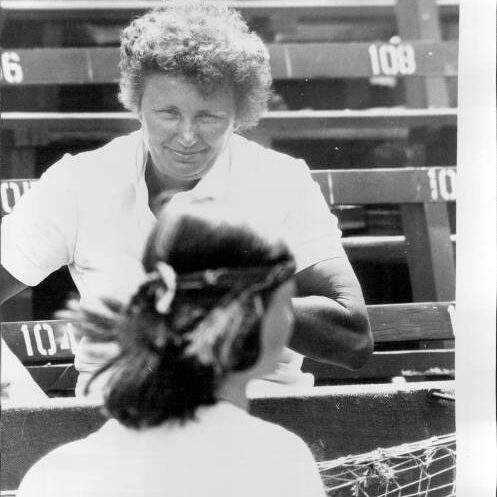 'Then, we thought the' top 20 and that has already happened again. I think she will be ready to win Wimbledon in three years," Sukova said.
Last year when both John Newcombe and Australian Davis Cup captain Neale Fraser saw young Hana play, there was no argument. "She will win Wimbledon within a few years," they said of the athletically brilliant young player.
When Mandlikova left Australia last year, she said: "My English, it will be better next year." And it is she can now converse well in English. Language school in Prague between tennis tournaments has seen to that and she is now almost fluent in both English and German.
This year Mandlikova reached the quarer-finals of the French Open and the last 16 at Wimbledon and rates her best wins for the year as Sue Barker (twice) and West Germany's Silvia Hanika.
"I like your country", she said yesterday. Her father William Mandlik (the "ova" is the female tag to all Czech names) also liked Australia. He ran in the 100 metres at the 1956 Melbourne Olympics and reached the semifinals. Now a lawyer in Prague, Mandlik went with his daughter to the US for about a month this year.
"He is always so nervous when I play," Hana said.
Sukova, who has coached Mandlikova since she first picked up a racquet, spoke with pride of the young girl who captured so many hearts in Australia last year. "She is only 17 and I am not in a hurry for success for her. Three years and she will win Wimbledon", Sukova said. She believes her young pupil can become one of the great tennis players of all time.
R1 :
Mandlikova is playing a lucky-loser for her first round, Roberta McCallum. The young american was close to an upset when she took the first set to Mandlikova, who didn't seem "right on her shoes".
But then, her serve-and-volley game, perfectly suited for grasscourts, came back and the 17-years-old Czech eased to the next round.
R2 :
Opposed to double specialist, Ilana Kloss from South-Africa, Hana Mandlikova breezed easily through her second match, to meet Dianne Fromholtz in quarterfinals.
QF : Dianne takes a Hana-ing
Hana Mandlikova yesterday made the world's No 6 player Dianne Fromholtz look second rate as she swept to a 6-1 6-3 quarter-final win in the $100000 Toyota Classic at Kooyong.
"That wasn't a workout — it was a work over" Fromholtz said after her quick-fire defeat.
Seeded No 3, Fromholtz was the defending champion When Mandlikova hit the winning shot the tournament had lost its first three seeds (Goolagong, King and Fromholtz).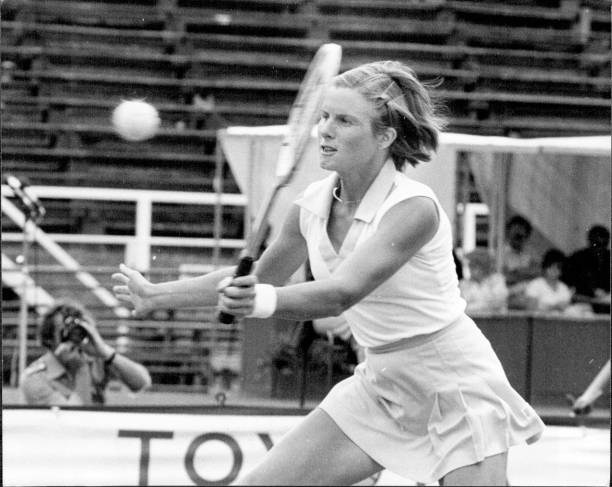 Mandlikova, just 17, was magnificent. A year ago triple Wimbledon champion John Newcombe, predicted the tall athletic Czech would win at the All England Club within the next three years. She came to Australia for the first time last year with the Czech Federation Cup team and later reached the semi-final of the Berri tournament in Adelaide. Even then her coach,Vera Sukova a former Wimbledon finalist, was predicting greatness for her young charge. Hana is so much like the great but unpredictable Rumanian Ilie Nastase — she has athletic grace the full range of shots and the same uncertainty about her game.
Yesterday there was nothing uncertain about the teenager who prefers shorts to a tennis dress. She regards those shorts as her lucky ones and has now played the past two rounds in them after playing the first round in a dress.
On centre court yesterday, Hana passed the hapless Fromholtz almost at will.
"I didn't have a hard match before today but Hana was playing so well that I don't think that it would have made any difference at all" Fromholtz said .
In fact she was full of praise for Mandlikova "She's brilliant.Her game is going to continue to improve. She has a lot more going for her than I have. I grind away out there and she does things so easily it's incredible"
"Hana could be great She has the game of Navratilova She has natural ability to beat the best"
Mandlikova, who can now string together more than two words in both English and German because of language school this year, regarded the victory over Fromholtz as the best of her career .
"I am very happy. Dianne is a very good player and the No 6 in the world. I think I played my best tennis today and will play the same again tomorrow — I hope" she said with a wide smile.
Her coach Sukova sat impassively in the stand, signalling occasionally with her hands. Those signals seemed to mean that she wanted young Hana to hit out and that's exactly what she did. Tennis magic flowed from her racquet.
SF
Turnbull reached her third Australian final in three years yesterday beating Virginia Ruzici, 6-4, 2-6, 6-2, in the semi-finals. In the other semi-final, talented Czech Hana Mandlikova, 17, outclassed the world's 97th ranked player, American Renee Blount, 6-3 6-1 in a 64-minute match.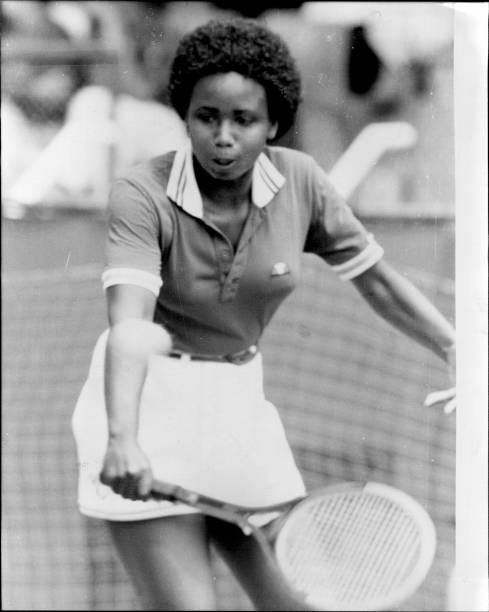 The thought of facing Mandlikova and not Goolagong as she did in the 1977 final is a great relief to Turnbull. "We played only once and I beat her," said Turnbull. Mandlikova could not remember the match, claiming they had never played before. But the young Czech had good reason for wanting to forget since their clash was in the French Open this year and Turnbull won 6-3, 6-3. "But," warned Turnbull, "she'll be tougher on grass. She has a serve volley game."
Australia's Wendy Turnbull and Czechoslovakia's Hana Mandlikova both "victims' of friday night's Elton John rock concert yesterday fought their way to the final of the $ 100,000 tennis classic at Kooyong Turnbull stayed longer at the concert and had the tougher match but outlasted the Romanian Virginia Ruzici 6-4 2-6 6-2 Mandlikova left the concert early but was still below form in her 6-3 6-1 victory over promising young American Renee Blount
Only 17 10 years younger than Turnbull the Czech is regarded as one of the most promising youngsters on the tour and with her Wendy Turnbull Mandlikova said after her match with Blount yesterday that she was mentally tired after concentrating so hard to defeat Sydney's Dianne romholtz on riday She said she would prefer to play Turnbull than Ruzici in the final because she had lost twice to the Romanian
F
Czechoslovakian teenager Hana Mandlikova clinched her first major tennis title when she beat Australian Wendy Turnbull in straight sets in the final of the $100,000 Toyota Classic at Kooyong yesterday.
Mandlikova, 17, one of the brightest prospects in international tennis, sped to a 6-3 6-2 win against the Queens-lander in 58 minutes.
Miss Mandlikova won $20,000 and a $7,000 Toyota car, but the money goes to the Czechoslovakia Tennis Federation, which will hold her earnings until the turns 18 in February.
She capitalised on a vital. controversial line call which went against Miss Turnbull, whose game disintegrated from then. Miss Mandlikova was down break point but leadini 5-3 when her return was called good by a lineswoman, making the score deuce. Miss Turnbull called in the referee Jim Entink, but the lineswoman confirmed her call that the ball had hit the outside of the line.
After that Miss Turnbull collapsed, losing the first set 6-3. and handing control of the match to the slim Czech girl, who swiftly took the next set.

After the match a bitterly angry Miss Turnbull unleashed a scathing attack on the umpires. "I'd like to know their average age", she said sarcastically. "I twice asked Jim Entink to take the lineswoman off but he refused. Not once all week has the umpire in the central chair overruled a lineswoman. which shows that they won't overrule their friends," Miss Turnbull said.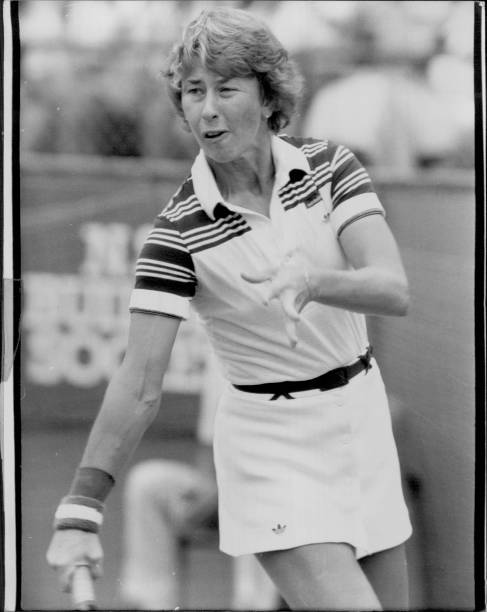 "You play all vear around in different countries and you get rotten calls. You come here and you still get them". Miss Turnbull said that every time she had to get a ball from a ballgirl she "saw that woman". Miss Turnbull said she made a remark to the woman in Romanian. "I learnt it from Ion Tiriac, it's pretty bad," she said. Miss Turnbull said she tried to forget about the incident but she couldn't and her game "fell to pieces".
Miss Mandlikova said later she thought the ball could have been out but was philosophical about the call. "One point is not so important," she said. "At one stage I had an ace and the lineswoman said it was out." Miss Mandlikova did not enter the discussion about the controversial line call because she said she loses concentration if she talks to umpires and lineswomen.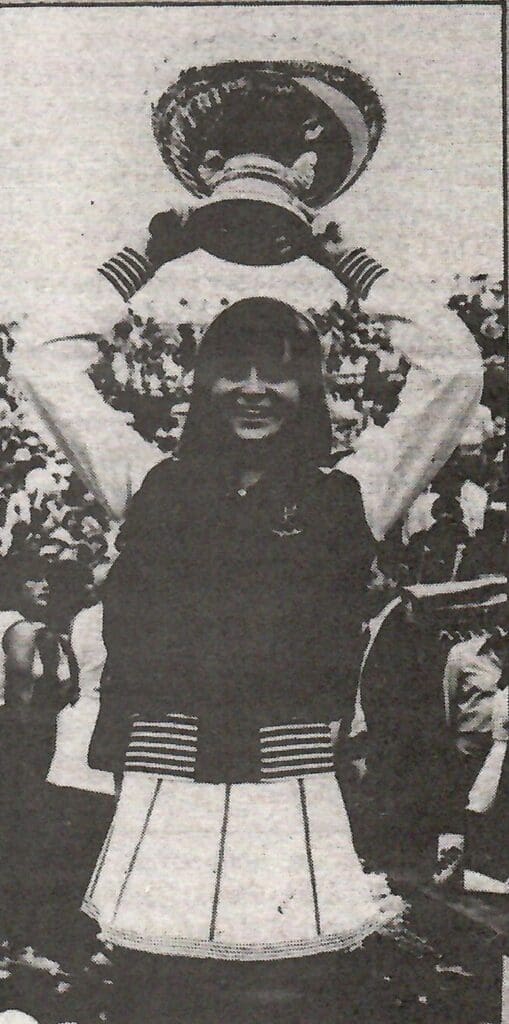 She plans to drive the first car she has owned around for 10 or 15 minutes but it may be the shortest purchase on record. After that she said she would probably sell it.
Article compiled from : The Sydney Morning Herald, The Age