1st and 2d Rd
Hana reaches the third round by eliminating without too much trouble the American Dianne Morrison and Anna-Maria Fernandez.
3rd Rd
The only seeded woman to bow out today was No. 13 Regina Marsikova, who lost to another Czechoslovakian, Hana Mandlikova, 6-3, 6-2. Of the other 13 seeded women to play, only one, No. 15 Betty Stove, was extended to three sets.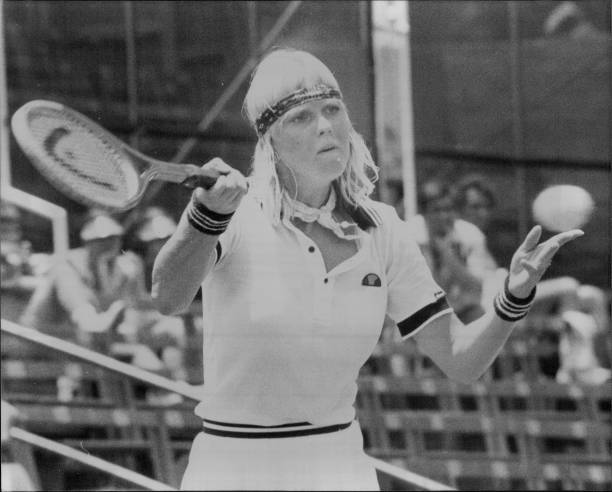 4th Rd
"Sure, I can win. Five or six of us can. It's just a matter who can play tougher," the plucky old lady of tennis, Bilhe Jean King, said Saturday after sweeping into the quarterfinals" of the Wimbledon tennis championships. The 35-year-old six-time singles champion, back again after a foot operation, delighted the packed gallery with an impressive 6-4. 6-3 victory over Czechoslovakia's teenage marvel, Hana Mandlikova.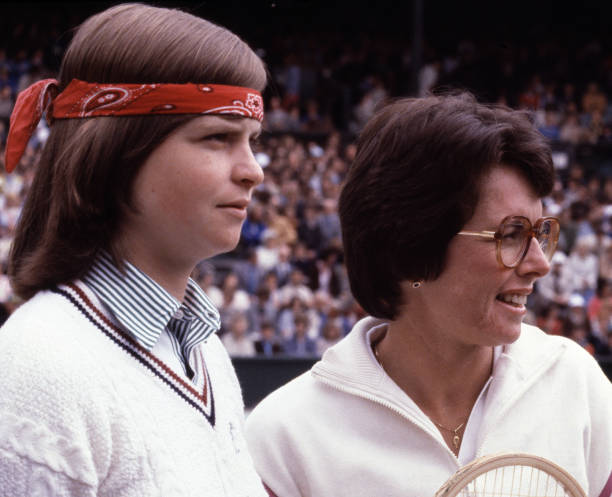 Mandlikova, 17, hadn't been born when Billie Jean won the first of her 19 overall Wimbledon titles in doubles in 1961. Mandlikova was 12 when America's grand dame of the courts scored her sixth singles triumph in 1975.
Miss Mandlikova opened in confident style but lost her second service game. Then, showing no inhibitions, she broke back with a stream of flowing shots although she dropped her own serve again as Mrs King began to smother the net.
This was all the incentive the former champion needed, and King held up to her own serve to clinch the first set 6-4 in 28 minutes.
Miss Mandlikova seemed in too much of a hurry and this suited Mrs. King's style. She matched the young player's aggression with controlled counterthrusts and superb anticipation.
"I am playing as well as I ever have since 1975," Billie Jean said.
Billie Jean's next opponent will be 16-year-old Tracy Austin, whom she has never played. Someone asked if she had any reservations about age. Thirty-five is greater than the combined ages of Mandlikova and Austin.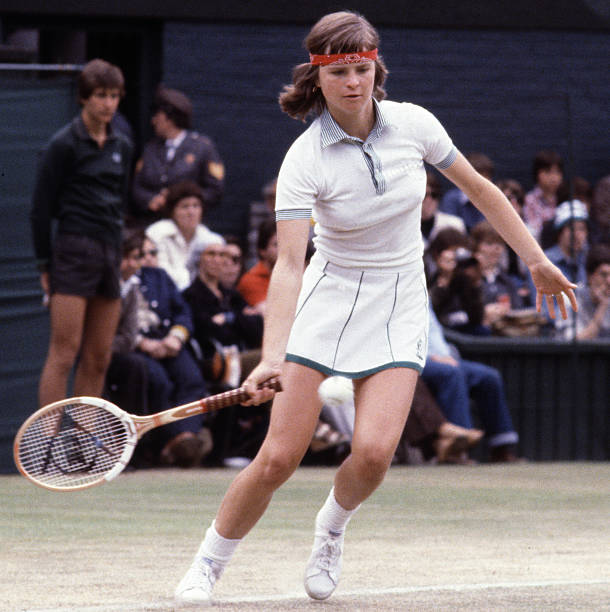 Most observers concede that for one important match or one important point, few can be tougher than Billie Jean. She had to hang tough to beat the brilliant Mandlikova, who is rated the most promising youngster in Europe.
"If Hana ever gets her game together she will be really tough," Billie Jean said. "She has wonderful physical talent. She is tall and quick and makes some great shots. But, because she is so young, she is inclined to hit and miss."
Austin will pose a different problem. "She will be more like Chris (Evert Lloyd)," she said, referring to the relentless, disciplined style of America's top female player. "She will be a direct contrast to Hana."
Compiled from : AP reports, The Daily Telegraph, The Liverpool Echo