2D RD vs CHRISTIANE JOLISSAINT
The question whether players received under-the-counter payments to compete in Australian tournaments was still a major topic at the tournament. To clear the air, Roger Cawley, Evonne's husband and business manager, went on television to say that she had negotiated a contract to do a commercial for Toyota in May last year. Evonne came under fire from Wendy Turnbull who alleged that the Wimbledon champion had received a guarantee to play in the Australian Open last week.
Hana Mandlikova, who has also been mentioned as receiving a guarantee to play in Australia, denied this.
"I come to Australia because I like to play here," Hana said. "Everybody knows me here and I can tell you now I will come back next year. And I have no guarantees."
Hana gave another blistering exhibition of her tennis ability when she swept Christiane Jolissaint, of Switzerland, off the court with a blistering 6-1 6-2 win.
There was obviously no letdown from her win in the Australian Open final on Sunday, although she was confident about her match because she has beaten Miss Jolissaint five or six times.
Miss Jolissaint was never allowed into the match after the young Czech swept to a commanding 5-0 lead in the first set and from then on it was just a matter of how many games the young Swiss girl could grab.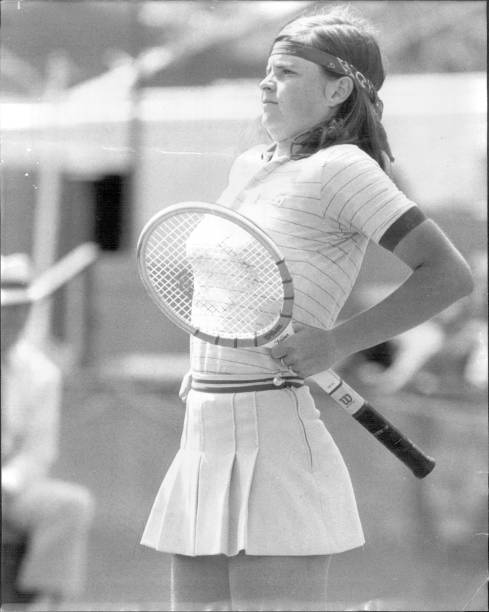 Hana naturally has her dreams and her goals. But she always remembers that her father told her she can have a dream but she must try to give everything for it.
"Always I have the dream of winning Wimbledon, but I don't think about it all the time," she said. Despite all the publicity and the money she has won this year – more than $300,000 – she has her feet still firmly planted on the ground. Her new coach, Betty Stove, keeps telling her that she has to remain level-headed to get to the top.
SF vs WENDY TURNBULL
Beaten in the final of the Australian Open by Mandlikova last Sunday, Wendy turned the tables with a tension-packed 2-6 6-2 7-6 win.
Mandlikova had every reason to feel confident about yesterday's return against Wendy. She had beaten her in their last two clashes in Australia and her brilliant start when she swept through the first set 6-2 indicated that she was heading for another win.
But Turnbull had other ideas. She slowed her service fractionally and tried to steer the ball into Mandlikova's body.
"If you give Hana room to hit the ball she will keep firing back bullets," Wendy said.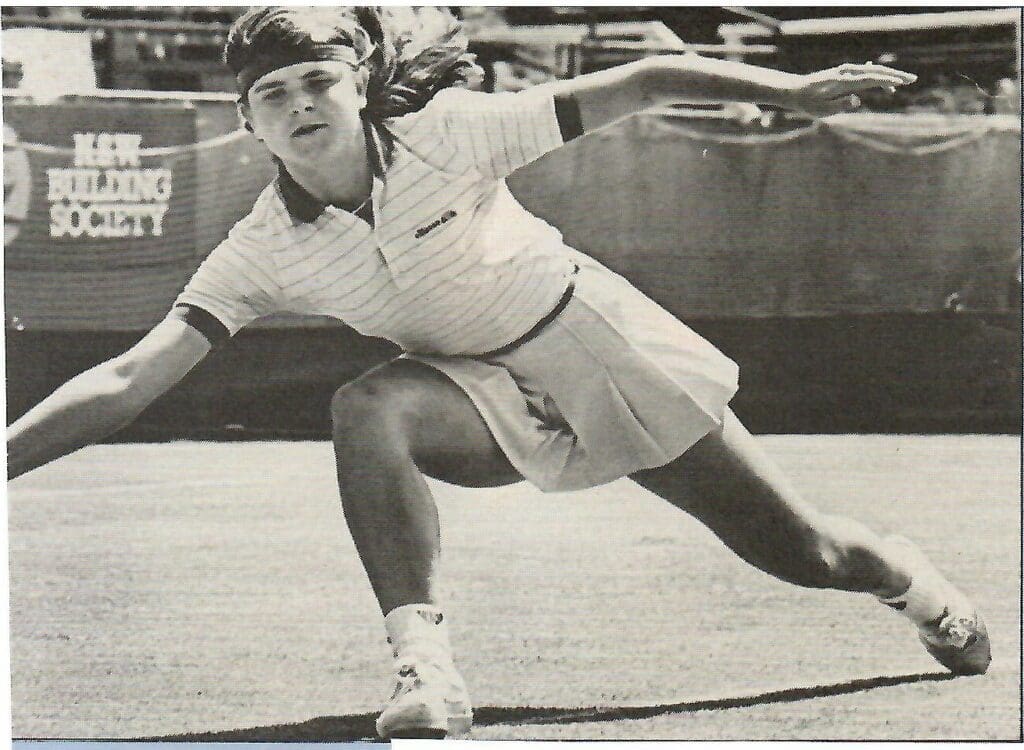 The Australian girl grafted away, took the second set 6-2 and then steeled herself for the final set to decide who would play Shriver in the final.
She gained the edge with a service break in the seventh game to lead 4-3, then dropped her service in the next game.
Once the match went into the tie-breaker the now-confident Wendy had her big chance. Mandlikova served a double fault on the first point and that was all the momentum Wendy needed.
Another double to give Wendy match point was virtually the end for the young Czech.
Wendy surprisingly elected to receive the Mandlikova thunderbolts in the first game.
She reasoned that if she could crack back a few winners it could upset her opponent's concentration and confidence.
But Mandlikova, with her service working like a machine, drilled unplayable deliveries and the gamble appeared lost.
The only person in the stadium not convinced that it was a Mandlikova victory was Wendy. She went out with the feeling that if she won, she won, and if she didn't, well that was too bad.
But the pressure is really on her today because her performances in finals are hardly encouraging.
Apart from her constant role as a "bridesmaid" in Australia she has been runner-up in five of the six tournaments she has played this year.
"It is different pressure in a final from playing in a semi-final," she said. "Every time I have played Hana in Australia I wanted to win so badly but I just couldn't get my game together."
Mandilikova praised Wendy for the way she played but admitted she was mentally tired. "I don't want to excuse myself but I have been playing 10 consecutive weeks," she said.
Scratching at the skin peeling off her nose from the sunburn from laying in the Australian summer, Mandlikova said she would be cutting her tournament commitments next year.
She has played 24 tournaments this year to gain physical and mental toughness but next year will play only 17.
Both players had comfortable quarter-final wins in their postponed matched; earlier in the day.
Shriver's comeback from shoulder tendonitis was the story of the tournament.