SF :
Hana Mandlikova and rising star Bettina Bunge scored straight set victories Saturday to reach today's finals of the $75,000 Stockholm Open women's tournament for the first time.
Mandlikova, of Czechoslovakia, survived Sylvia Hanika's tricky top-spin in the first set and then coasted to an easy victory, whipping the 'West German 6-4, 6-0 in the Royal Tennis Hall.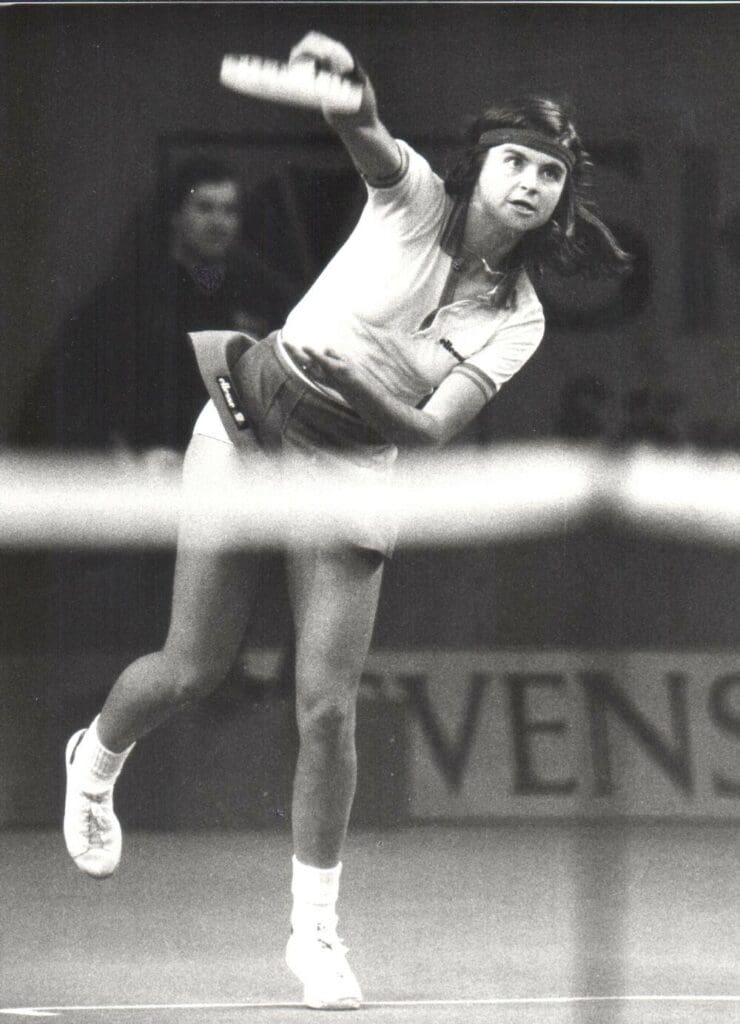 Hanika, who had beaten Mandlikova at Brighton, England, last week, held to love to make it 4-5.
Trailing 0-30 in the next game, Mandlikova hit two service winners and then clinched the set after forcing Hanika to miss twice.
After that, it was easy going for the 18-year-old Czech. "I really couldn't concentrate after losing the first set. I felt mentally tired," said Hanika, who was voted the tour's most improved player in 1979 by her fellow players.
F :
Hana Mandlikova one of the most improved players on the women's tennis tour this year, defeated fellow teenager Bettina Bunge 6-2 6-2 Sunday to win the $75000 Stockholm Open tournament.
"I'm happy that I won I didn't feel confident after playing so poorly in England last week" said Mandlikova after her triumph in the only indoor championship recognized by the International Tennis Federation
"But this surface is not very good for women's tennis It's too slow. I think It's slower than clay" she added.
However, the top-seeded Czech didn't seem to have any difficulties with the new vinyl slab surface in the Royal Tennis Hall. She didn't lose a single set in the tournament.
Mandlikova, 18, was in command against Bunge, a 17-year-old Swiss-born player, raised in Peru but based in Florida and traveling with a West German passport.
Mandlikova, the losing finalist in this year's US Open to Chris Evert Lloyd, broke Bunge's serve in the sixth and eighth games of the first set and followed the same pattern in the second set to wrap up the match in one hour.
Bunge, playing her first big final with a sore shoulder, had several chances to break back. She had missed 10 break points in earlier games before finally getting a service break to make it 2-3 in the second set. Mandlikova then coasted to victory.
"Hana la more experienced and she put a lot of pressure on me on the big points" said Bunge, who is ranked 21st in the world.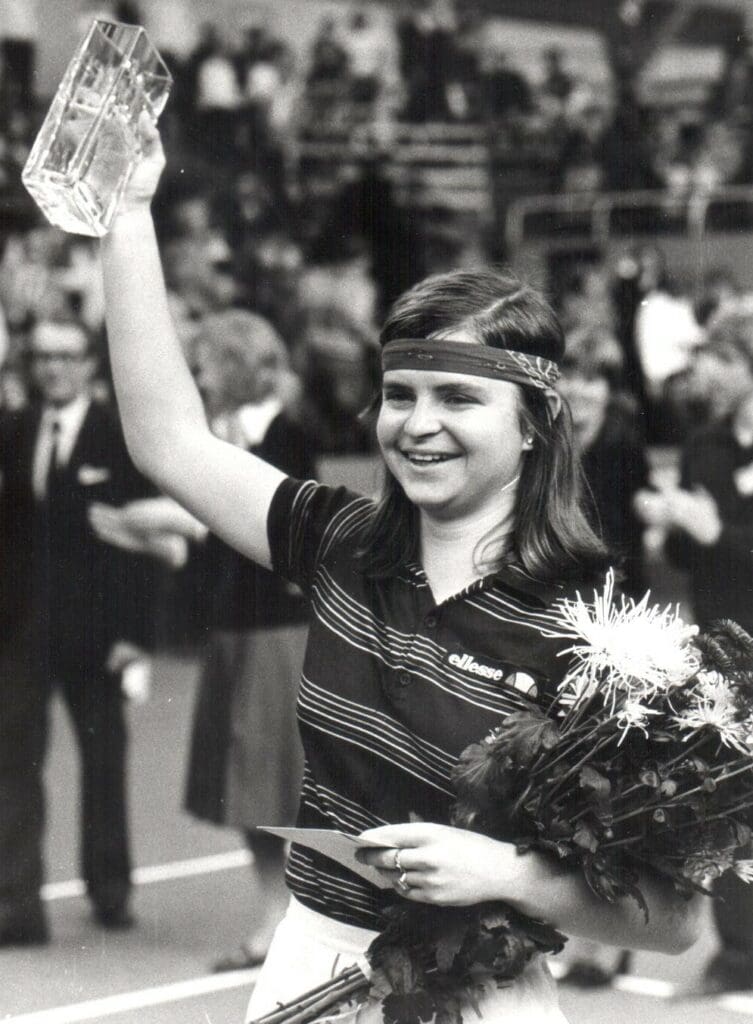 Mandlikova, fifth in the computer rankings but second in the championship series point standings behind Evert Lloyd, received $12,000 for the victory, boosting her earnings this year to more than $165,000.