ONE OF THE young players who is close to arriving is 17-year-old Hana Mandlikova.
Mandlikova, like Navratilova,was born in Czechoslovakia. Unlike Navratilova however, Mandlikova still lives there. That may change as her tennis career blossoms. Mandlikova's supposed to be a student yet only goes to school two months of the year and when she reads it's usually Perry Mason mysteries.
"I've got to put all my study on tennis" claims Mandlikova.
She won $50,000 in the '79 Australian Circuit but the Czech government kept that until she's 18 (Feb 19).Mandlikova has to turn all her winnings over to the government .In return-they pay her expenses.
Navratilova left Czechoslovakia to further her tennis profession. Some say Mandlikova, who learned to play tennis at Sparta Club in Prague the same club which produced Navratilova, may be on a parallel course.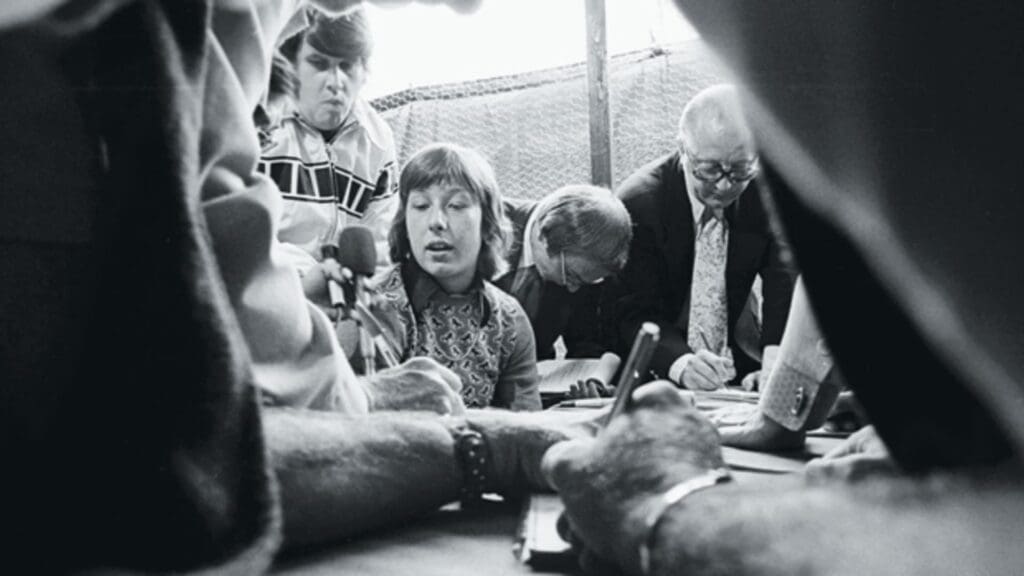 R1 :
In the last match of the night Wednesday at the Coliseum, Kathy Jordan, seeded 7, qualified for the quarters by topping Hana Mandlikova 6-4 6-4.
It could seem a quite disappointing loss for Hana, after some brilliant tennis she played during the couple last weeks, but Kathy Jordan is actually rocketting into the circuit.
She won both the national college singles and doubles titles in 1979 and, as an amateur, won her first Futures circuit tournament, beginning in prequalifying and winning 13 consecutive matches. She turned pro last June, was named the tour's Most Impressive Newcomer for 1979 and finished the year ranked 10th in the world.
Kathy Jordan was the only player to take a set from Martina Navratilova this week. Martina won eventually the tournament, beating Evonne Goolagong 6-3, 6-2.
Article compiled from : The Sacramento Bee, The Los Angeles Times, The Miami Herald