In 12 years as a pro, Chris Evert-Lloyd had never played a tournament in Montreal. Her debut there was successfull as she won her third Player's Challenge Canadian Open with a victory over Alycia Moulton in Jarry Park Stadium.
Her main rival was expected to be Hana Mandlikova. However, Hana, who made her breakthrough on the tour in 1979 by winning the Avon Futures of Montreal, was knocked out in her first match by the surprise-enventual-finalist.
Alycia Moulton, a 5 ft. 10 and a half-inch, serve and volleyer from Sacramento who belied her 34th spot in the world rankings by not only seeing off Mandlikova in round two but by going the distance to reach the final. 23 years-old Moulton's 7-5, 2-6, 7-5 triumph over Hana was an unexpected blow to the sponsors, but if they were disappointed at her early exit they were even more dismayed when they read the next day's newspapers. They quoted Hana as having said that her defeat "didn't matter."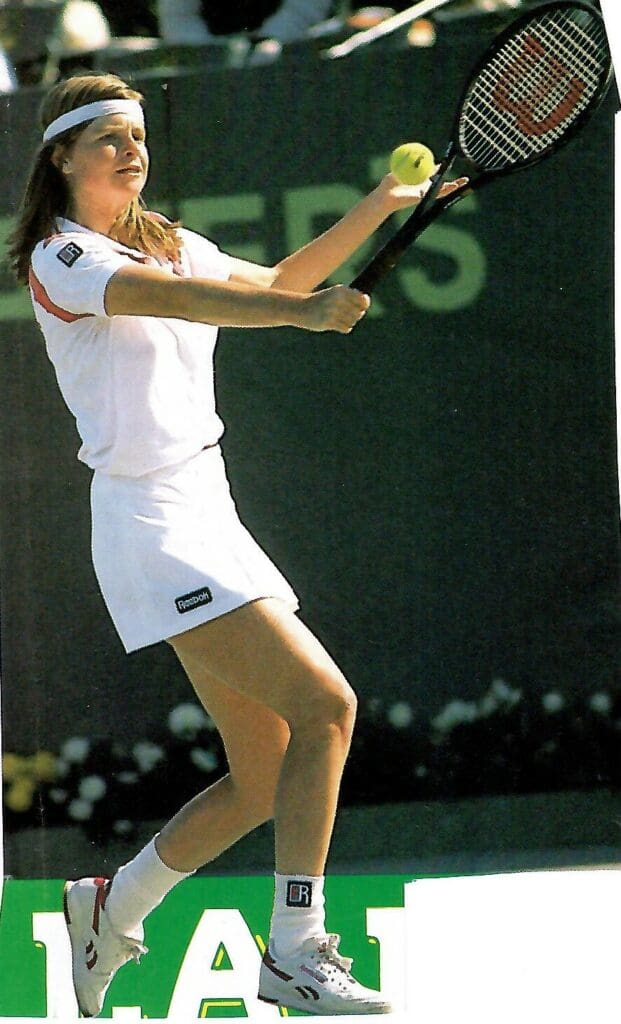 What Hana, in fact, meant, and was also quoted as saying, was that she would rather lose here than in the Open which is of course perfectly acceptable. Unfortunately Hana didn't choose her words too carefully and had to issue an apology the next day.
Moulton followed her victory over Mandlikova by ousting Bettina Bunge amongst and reached the finals, to lose in straight sets to Chris Evert-Lloyd, even driving Chris into a perillous second set tiebreaker.
Hana Mandlikova made a better showing in doubles, teaming with now regular partner Claudia Kohde-Kilsch, to reach the finals versus Liz Smylie/ Kathy Jordan. The Yank-Aussie combo scored a surprisingly easy 6-1, 6-2 win. Wel'll learn later that Hana was suffering intense tiredness indue by mononucleosis…