Competing in Madrid Federation Cup, the Czechoslovaks who are likely to provide real opposition in the quarter-final have Regina Marsikova as top player with Hana Mandlikova as No 2 instead of Renata Tomanova. Under Vera Sukova's happy captaincy they pulled off a demolition opener at the expense of Hungary. Australia will come into action today with Dianne Fromholtz in the lead Wendy Turnbull as No 2 and Kerry Reid at No 3.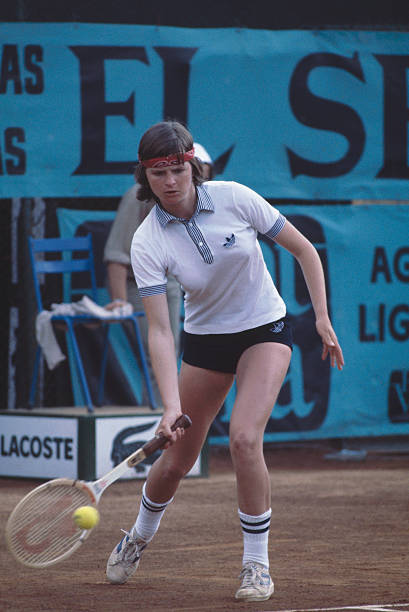 QF : CZE vs GREAT BRITAIN
No recounts were necessary as two young Czechs, Hana Mandlikova (17) and Regina Marsikova (20) scored a more than marginal victory over the third-seeded British team in the quarterfinals of the Federation Cup, the Women's inter-national team championship, in Madrid yesterday.
Mandlikova, Europe's best junior, recovered superbly from the verge of defeat to beat Sue Barker 3-6, 6-8, 6-4 and Marsikova, wore down and finally tore apart Virginia Wade's game to win 10-8 6-1.
Miss Barker's match was an even greater British disappointment. She had opportunities galore a lead of a set and from 4-1 and 5-3 but although she hovered, for a time within two points of victory she tightened visibly when every opening came and failed to grasp the nettle of victory.
Inexperience led Hana Mandlikova into some difficulty, which cost her eight successive games from 3-1 up in the first set to 0-3 · down in the second, but once she began to control her impetuosity it was evident that she was far from beaten. A service game to love enabled her to halt the rot and suddenly the onus was back on the Devon girl. She saved a break point in the seventh game with a perfectly judged overhead but then, inexplicably surrendered to · serves with two successive double faults.
Miss Barker did well in· the circumstances to break back immediately, giving her the opportunity to serve for the match, but again her nerve failed her when, from 30-30 she surrendered the initiative once more with a careless backhand and a further double fault.
That ettectively ended the contest, for the crispness went out of Miss Barker's forehand and her backhand buckled. Miss Mandikova never let her settle again. She pounded in her serves, often following up with confidently volleyed wln­ners, and a scorching drive to her opponent's backhand finally gave her the oppor­tunity to serve and level.
There was only one break in the last set in an opening game which Miss Barker punctuated with errors, Mandlikova's bundling confidence was neatly summed up when she ended the match as she began It, with an ace.
SEMI FINALS : CZE/ AUSTRALIA
Earlier, Reid, Australia's No. 2 player, scored a 6-4, 6-3 victory over Czechoslovakia's 17-year-old Hana Mandlikova, who had difficulty controlling her forehand. Left-hander Fromholtz, ranked fifth in the world, rushed into errors in the second set of her match against Regina Marsikova, who had beaten Britain's Virginia Wade Friday. Fromholtz came back quickly to win 6-2, 1-6, 6-0.