QF :
The US team, nine times winner of the Federation Cup and the defending titlist at the Berlin tournament, met Czechoslovakia in today's semifinals Renata Tomanova and Hana Mandlikova won a thrilling doubles match against Florenta Mihai and Virginia Ruzici 7-6. 3-6, 6 4. to give the Czechs a narrow 2-1 victory over Romania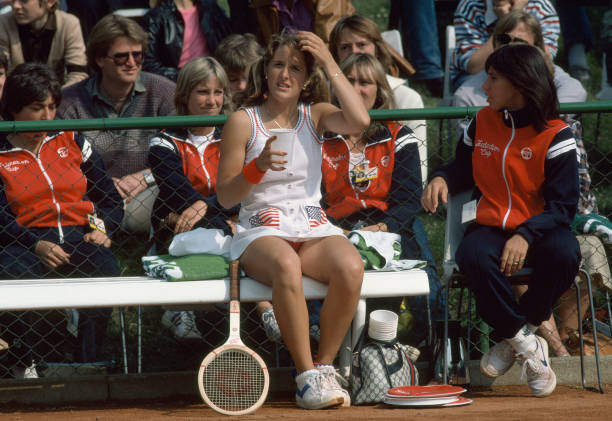 Chris Evert Lloyd and Tracy Austin posted singles victories yesterday to put the United States in the final of the Federation Cup women's world championships for the fifth time.
Evert topped Renate Tomanova 6-1, 6-2 and Austin then downed Hana Mandlikova 6-3, 4-6, 6-2 to give the United States an unbeatable 2-0 lead over Czecholsovakia in the best-of-three semf inal match.
Austin began the match losing her service on a double fault and kept on serving erratically throughout.
Austin was slated to play Mandlikova, a player she rates among the top in the world today "Hana's got all the shots and the raw talent to make it right to the top." the US ace said "She is going to be an uncomfortable opponent "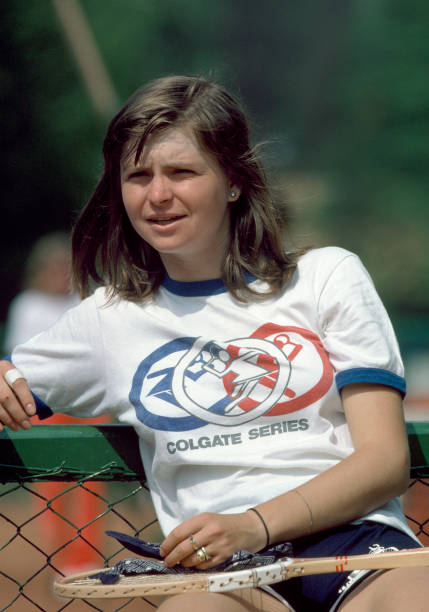 Mandlikova, like her California opponent only 17 years old, won the second set by breaking Austin after the American youngster slipped and fell, moving up to set point –
F :
The United States claimed an unprecedented fifth straight and ninth overall $110,000 Federation Cup title at the picturesque Rot-Weiss Club in Berlin, underlining their dominance of the women's game.
With Austin dropping only 10 games in four matches apart from her skirmish with Mandlikova, it did beg the question how she might have done on the red clay of Roland Garros had she not decided finishing her second-last year of high school was more of a priority.
US facing Australia in final, Fromholtz led Evert 6-4 1-0 only to lose 11 games in row before holding serve one last time during the final.
Tracy Austin had not such problems, defeating Wendy Turnbull 6-3 6-2.
Article compiled from :