Another first round loss in Dallas for Hana. Like a few weeks earlier in San Antonio, she lost against Terry Holladay.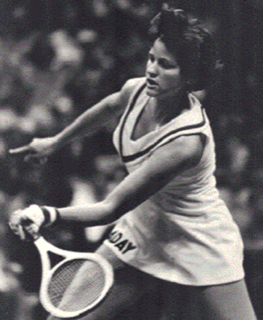 Perfect example of the players oscillating between the Futures circuit and the main circuit, Terry Holladay, currently ranked among the top 30 WTA, is making her experience speak for itself.
Despite a closer score, Hana lost again in two straight sets.
SCOREBOARD
AVON CHAMPIONSHIPS OF LOS ANGELES
Los Angeles, Cal. – Feb. 4-10, 1980
$125,000 – The Forum – Indoor Sporteze

singles
R1 : + Bettina Bunge 6-7(5), 7-5, 7-6(4)
R2 : – Tracy Austin (2) 6-3, 1-6, 3-6

doubles w/ Virginia Ruzici
R1 : – Betsy Nagelsen/ Virginia Wade 5-7, 2-6