This first "WTA Championships" happens to be a 'benefit tournament' where all players donated their prize money to the Women's Tennis Association.
R2 :
Renee Richards happens to be a tricky player; she took the first set to Hana, then the Czech reduced the UE and went rushing to the net, to beat Richards in 3 sets.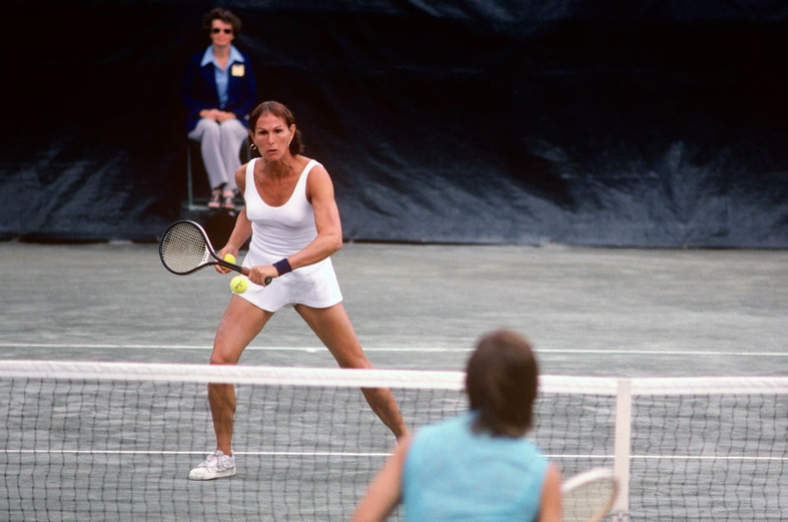 QF :
Jeanne Duvall, top 25, an aggressive player from the baseline, was swept off the court for the second consecutive week by "Hurricane Hana".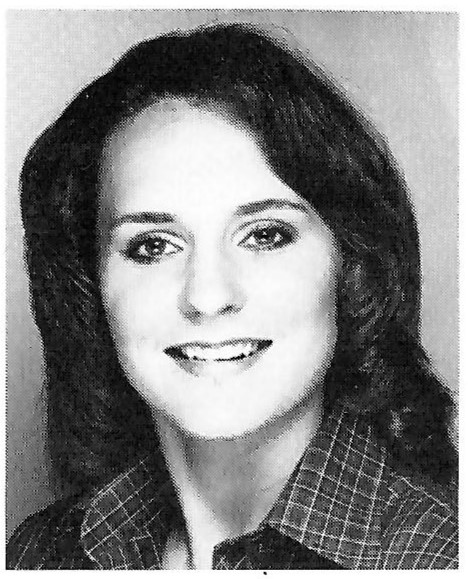 SF :
Navratilova's 6-2, 6-2, victory put her in today's final against 18-year-old Hana Mandlikova, a 7-5, 6-1 winner over Yvonne Vermaak in the other semifinal.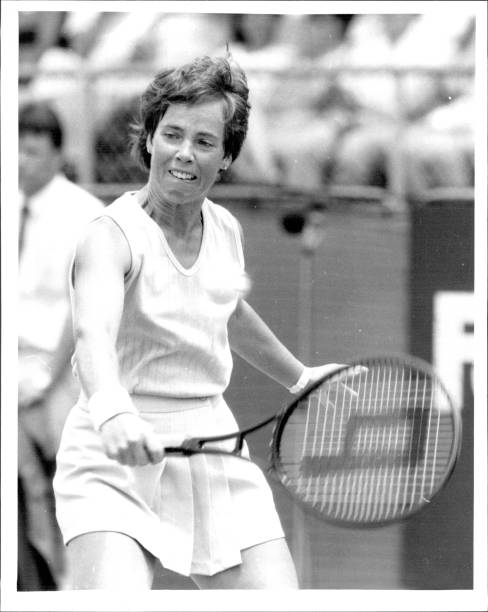 Mandlikova, the world junior champion in 1978, struggled in the first set, but easily dominated the second.
Navratilova broke Ruzici's service twice in each set.
Both winners learned their game on the -clay courts of Prague's Sparta Club, although they've never played each other before.
"When Martina left Czechoslovakia, I was still very young. I used to watch her all the time at the Sparta Club," Mandlikova said. Navratilova said she doesn't think the match will necessarily make big news in the country from which she defected.
"I don't think it would be such big news in Czechoslovakia if Hana beat me," she said. "They'd go crazy if she beat Tracy Austin. Since I defected, they don't like to write about me."
F :
Martina Navratilova was having a deucedly difficult time with Hana Mandlikova Sunday until she got her pea shooter out.
The president of the Woman's Tennis Association was even contemplating the possibility of an embarrassing loss to this latest challenger in a steady stream of youthful adversaries on the women's circuit after dropping the opening set. But Martina's determination and ability to adapt her game to conditions and circumstances prevailing in the $100,000 Murjani WTA final at Amelia Island Plantation ultimately made the difference. The superior experience of the 23 vear- old Czech ex patriate enabled her to checkmate Mandlikova. only 18 and newest darling of Czechoslovakia!! tennis, 5 7, 6 3. 6-2.
The one hour, 58 minute struggle between the old and new products of Prague's Sparta Club went to deuce 36 times on the slippery clay surface before nearly 4.000 spectators and a national TV audience.
The younger Czech broke in the first game from 0-40, lost her serve after seven deuces, broke again to 15 and held saving three break points. Navratilova broke back to 3- all and again to 4-all before holding serve for only the second time to lead 5-4. Mandlikova broke with a doublefault and held to love to take the 53-minute opening set
"I don't know who got the bright idea of rolling the court," Navratilova pointed later. "Neither one of us could move in the first set. Both of us were skating and it was very difficult to win points if you didn't put away the first volley. It was like trying to run on a surface covered with peas you'd slide for 20 feet out there."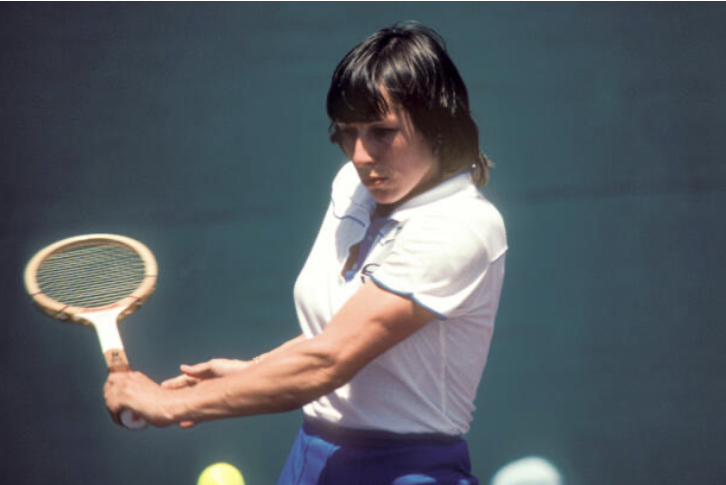 Navratilova didn't go so far as to say the slick center court cost her the first set in her first match against the topspin serves and crackling backhand of Mandlikova. Instead, she blamed service woes and praised young Hana (already 14th in world computer rankings) as a "real good player." Navratilova did admit that "I was more than a little concerned after dropping the first set. I was afraid of losing."
When Navratilova lost her serve for the fifth time to trail 1-2 in the second, that was the wake up call she needed, and she only allowed her younger opponent to hold in the eighth game and again in the 3rd and 7th of the decider.
Mandlikova seemed to have a finely tuned ESP for whatever her former idol tried to do during the 54 minute opening set. "I knew I'd have to stop trying to serve and volley and also become more patient," said Navratilova. "So I tried to stay back and keep Hana from passing me. I never did get grooved on my passing shot but changing my game worked because she started making errors. I came in only when there was a sure winder to hit around the net."
With Navratilova hugging the baseline and "popping peas" at the net, Mandlikova slowly cracked. By the final set, she blew wide open, losing all semblance of consistency, double faulting, missing the corners or hitting too fleep. "After the first set, I lost my concentration a little bit," she nodded. "But I really lose nothing today against Martina. She is world's best player. Until she broke me in the second set to get 4-2 lead, I thought I'd win. But my serve was terrible and 1 missed some important shots."
Neither player took home any prize money for this event, played for the WTA's insurance and pension funds. But Navratilova won a huge crystal c and a $12,500 black and white mink oat. Mandlikova took a foreign car and a garland of roses back to Prague. Had Hana won, she would have joined Navratilova in the $200,000 United Airlines Sunbird Cup next week at Grcnelefe.
"I thought I was going to lose after the first set," said the champion, "but I just changed my game and stayed back so she wouldn't have the chance to pass me." Navratilova won a mink coat to the value of $10,000, while Mandlikova won a Honda Civic car, more importantly the ranking points put Martina back at the No. 1 spot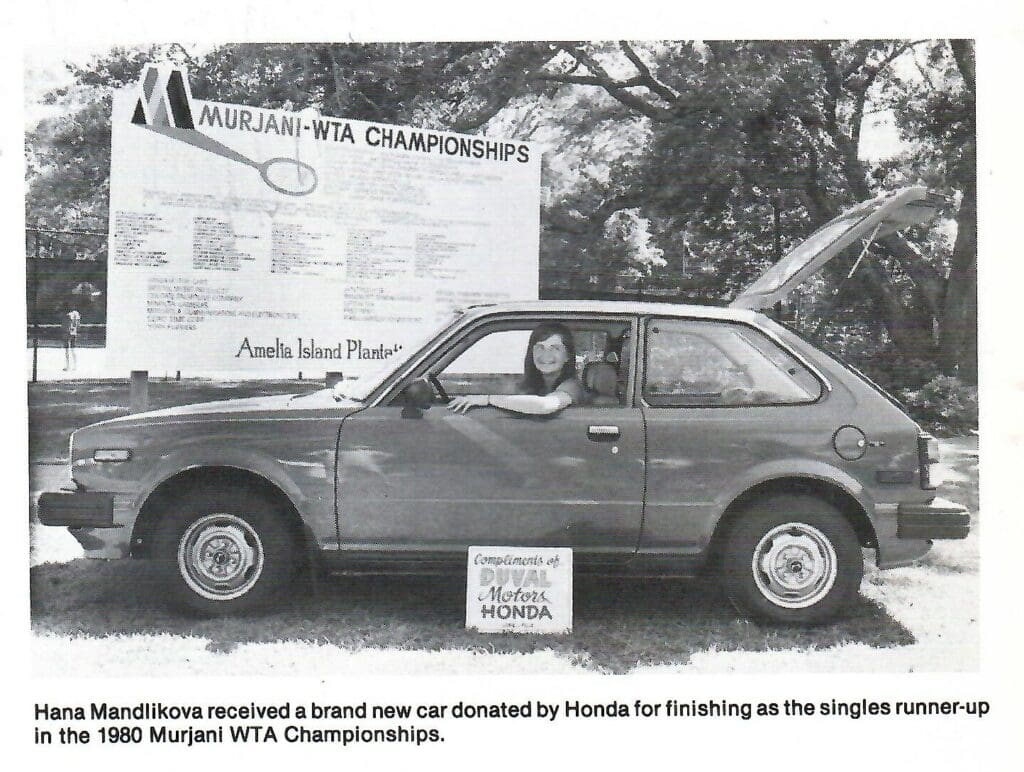 Mandlikova said she also had problems on the slippery surface but that her opponent was able to cope with it better "she had an advantage because she had longer legs." , . Both players said they weren't tired, despite the length of the match. T was huffing and puffing out there, but I didn't miss any shots because I was tired," Navratilova said. It was their first meeting in a tournament, although both developed their games at Prague's Sparta Club.